Kohsei Multipack Philippines Inc. (KMP)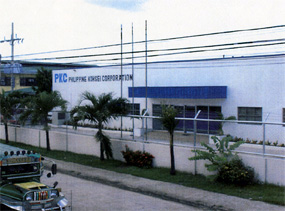 Outside Photo of KMP

In 1996, we established a 100% owned subsidiary, Philippine Kohsei Corporation (changed name to Kohsei Multipack Philippines Inc. on Febrary 2010), in the Philippines as our manufacturing plant for Flexible Intermediate Bulk Container ("FIBC"). KMP is located at the Cavite Export Processing Zone in Rosario, Cavite, which is around 30 km southwest from the Manila metropolitan area.
Currently, KMP export the products to Japan as well as the U.S. and Southeast Asian countries and has gained the trust of all the customers. KMP, as ISO 9001: 2000 accredited manufacture, is committed to improve quality control.
KMP will continue efforts for further improvement in quality and cost reduction to supply FIBC to customers with good quality and competive price.